Simple, Effective Authentication at Your Fingertips
AuthPoint implements multi-factor authentication (MFA) using the AuthPoint app.
Login
Any external login attempt creates a secure push notification to the user's smartphone – showing who and from where someone is trying to authenticate.
Accept access
When this message is part of his/her own login process, they simply accept and quickly gain access to the authorized network resources and Cloud apps.
Deny access
When not, then the authorization attempt is rejected, causing criminals to be blocked from gaining access – even when they are using the correct credentials.
Keep Criminals Outside Your Network with AuthPoint
Our unique multi-factor authentication (MFA) solution not only helps to reduce the likelihood of network disruptions and data breaches arising from lost or stolen credentials, but we deliver this important capability entirely from the Cloud for easy set-up and management. AuthPoint goes beyond traditional 2-factor authentication (2FA) by considering innovative ways to positively identify users, and our large ecosystem of 3rd party integrations means that you can use MFA to protect access to the network, VPNs, and Cloud applications. Even non-technical users find the AuthPoint mobile app easy and convenient to use!
Your benefits at a glance
Identity-Access-Management
Roll out MFA for your organization with fast deployment guided by wizards, which will simplify your configuration efforts. Manage tokens all from one location with automated token provisioning and de-provisioning, full user synchronization (Microsoft Active Directory and LDAP), and support for over 120 third-party integrations.
Build a complete secure authentication structure for your users and applications with settings like external identities and the AuthPoint Gateway. Also, add resources such as RADIUS Clients, SAML applications, IdP/Web SSO Portal, and the Logon app.
Create customized reports based on your logs and events. View important user information to understand security patterns and identify any potential risks. Analytics include tracking how resources are being used, number of authentications per day, denied pushes, and more.
Risk-Based Authentication
Take a step toward zero-trust security with risk-based policies that allow you to assess the probability of account compromise with each login. Rank the resources you want to protect based on level of risk and type of users who need to access them and create custom rules specific to your company needs.
With RADIUS set-up no longer required, it is now easier to set up strong multi-factor authentication for VPNs through the Firebox. Security and convenience make this integration a powerful tool for zero-trust implementations.
Enabling risk features also improves user experience by removing extra authentication when enough security is verified. For example, if a user is accessing a resource from a known safe location, they might not have to use MFA. 
Hackers are constantly trying to find ways to steal data. WatchGuard Cloud users can search company domains and receive free reports with details on compromised email accounts that have been exposed in public data breaches.
Cloud-Based Single Sign-On (SSO)
AuthPoint's web single sign-on makes it easier for users to access multiple Cloud applications with only one set of credentials. This combats the challenges presented by password fatigue and reduces risk of security vulnerabilities due to weak passwords and costs associated with password resets.
Available in 11 languages
English, Spanish, Italian, Dutch, French, German, Portuguese, Thai, Korean, Japanese, and Chinese (simplified and traditional).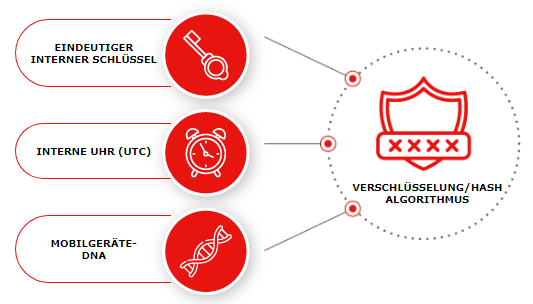 Effective MFA protection with unique mobile DNA
AuthPoint uses a mobile device DNA to match the authorized user's phone when granting access to systems and applications. Therefore, any attacker who clones a user's device in an attempt to access a protected system would be blocked – since the device DNA would differ.
Easy-to-use authentication straight from your mobile phone
To activate AuthPoint MFA, follow a 5-step sequence in WatchGuard Cloud and you are ready to configure users. No need to carry tokens; authenticate using a simple app on your phone.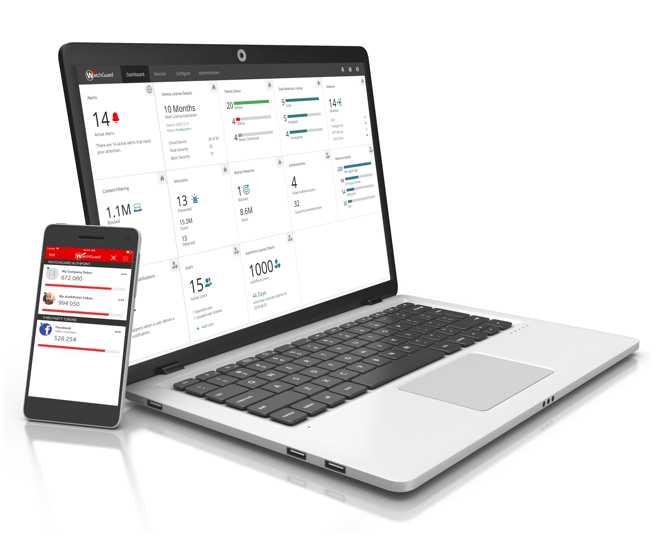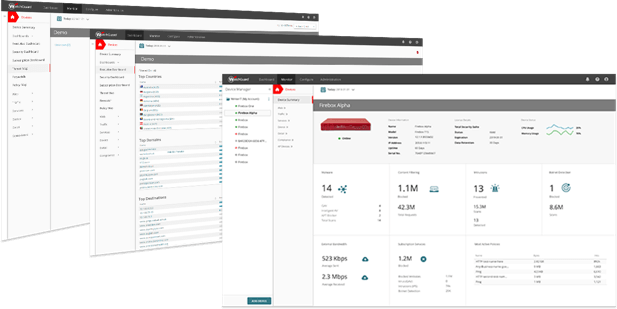 Cloud-based and hassle free
AuthPoint can be fully managed in WatchGuard Cloud. The user interface allows you to view AuthPoint reports and alerts, configure services, and manage tokens all from one location.
Effective MFA Protection with Mobile Device DNA
AuthPoint uses a push message, QR code, or one-time password (OTP) as an additional factor proving your identity; and our mobile device DNA matches the authorized user's phone when granting access to systems and applications. Therefore, any attacker who clones a user's device in an attempt to access a protected system would be blocked - since the device DNA would differ.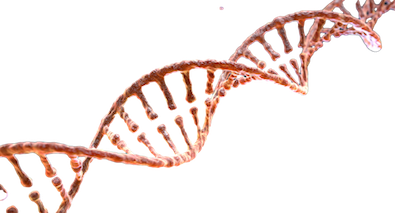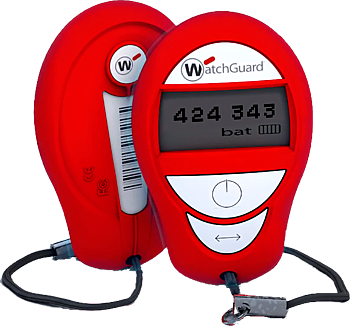 Hardware Token Authentication
AuthPoint's time-based, one-time password (OTP) hardware token is a sealed electronic device designed to generate secure OTPs every 30 seconds that businesses can use as an alternative to the mobile token to authenticate into protected resources. Our hardware tokens are ready to use and can provide an additional source of protection for businesses when mobile device use is limited or restricted.
Have we piqued your interest?
Please contact us, we will be happy to help you.